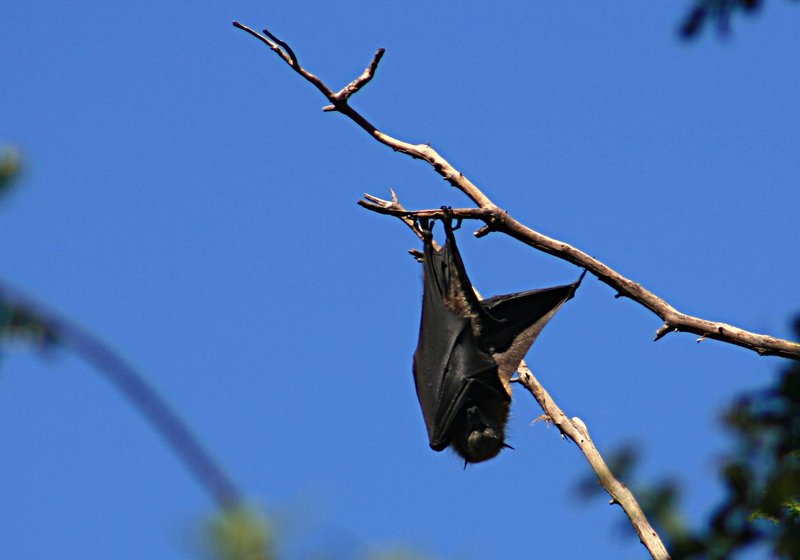 It was a hot summer day. Their mother told me that my friend R., the girl with long blond braids as wide as three fingers of my hand, and her brother M., were out in the fields with their dad. I did not need to ask where the fields were. I knew each and every one. The one where the corn grew higher than us, the one were we planted the potatoes, the one where they grew the feed for the cows. It was corn harvest time. I walked towards the biggest tree knowing that I would find them sitting underneath it, eating delicious sandwiches of home made bread topped with home-smoked ham or home made sausage. Father and farm hand drinking cider. On my way to the big tree I passed a small tree and looking at the lower branches saw something dangling there that scarred the schnook out of me. I remember how fast I looked away thinking that I saw Christ on the cross hanging upside down. The shock of seeing that made the insides of my body tremble. I remained puzzled for a long time and knowing that what I had seen could not be what I thought, I never told my friend nor my family about it.
I can't believe that it had to take 60 years before I finally found out what I had seen. I had a hard time getting a what I thought was a bird out of my house after moving to the country and was told that it must have been a bat. I looked bat up and had my answer.
I always recognized Die Fledermaus on the radio but that did not help.
Why Christ on the cross which was never talked about in our family?